Shell Area: 4,261 sq ft*
Balcony: 657 sq ft*
*Approximate Sq Ft
Shell Area: 3,464 sq ft*
Balcony: 435 sq ft*
*Approximate Sq Ft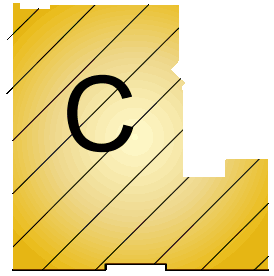 Shell Area: 2,408 sq ft*
Balcony: 344 sq ft*
*Approximate Sq Ft
Shell Area: 2,567 sq ft*
Balcony: 425 sq ft*
*Approximate Sq Ft
To obtain the home of your dreams at the Residences at the Stoneleigh:
Move-in ready Designer Finished Homes - Learn More
Shells are Sold Out.
FINDING THE PERFECT HOME FOR YOU
Our floor plans range from 2,400 sq. ft. to over 4,200 sq. ft. of shell space
with additional spacious balconies that all have spectacular views.
You can combine units creating even larger homes, up to 15,000 sq. ft.
There are two "foot prints" left to choose from and interior layouts can vary when you purchase a shell.
​
Prices start at $762,000 for Shell Space and $1,459,000 for Designer Finished Homes.
​
Click on the floor plan below to see detail of the interior.
Unit 9D
Approximately 2500 sq. ft. of interior space plus balcony space
$1,695,000.00. For additional information or to schedule a private tour
email Kyle Crews with Allie Beth Allman, or call 214-538-1310; or onsite Sales Manager, Donna Smith 214-326-2575
​